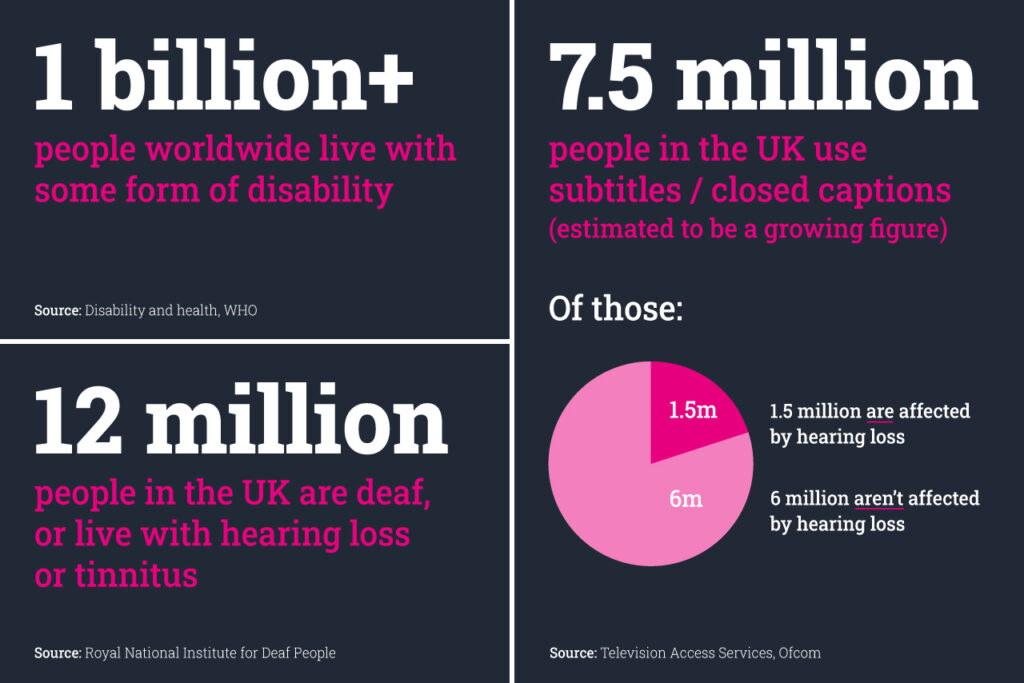 If subtitling is important to so many TV viewers, it stands to reason that it should be a priority for the advertising industry too. The data around how many ads are subtitled is limited but it's generally accepted that the number is too low. Let's do something about that.
We've introduced a subtitling marketplace to The Clearcast Library, giving you the choice to add subtitles in parallel to the clearance process, and connecting advertisers to subtitling providers. One option available is our very own service, as well as Zoo Digital, who are already on board. We'll shortly be announcing other providers too.
If you select us to do your delivery, we can also support your subtitles. This includes:
Guaranteed 4 hour turnaround (but usually in 1 hour)
Automatically triggered ad delivery (within minutes) to the broadcasters, once the Subtitle file arrives at Clearcast
A published Style Guide to ensure quality of output without detracting from the core message
No extra cost attached if your ad and subtitles require edits
User friendly, integrated workflow
Contact us below for more information and pricing.
Visit the Clearcast helpdesk for the latest guidance around our subtitling process.