With over half a century under our belts clearing ads, we've seen them all, literally. Here are some of our most memorable ads, including some we've played a hand in.
---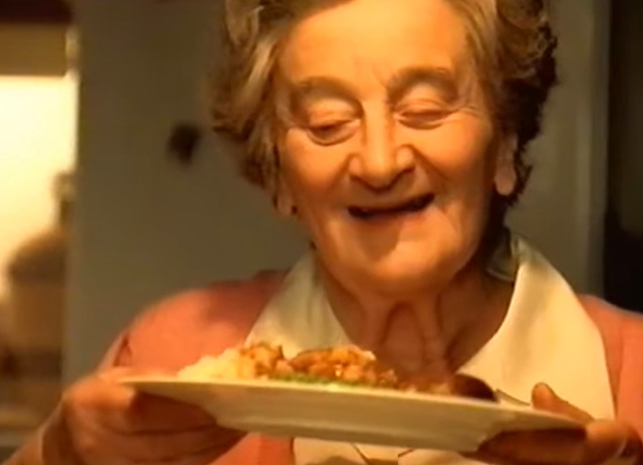 ---
Bisto Gravy
Saatchi & Saatchi 2001
Long established Copy Manager, Peter Johnson, warned Saatchi that the actress playing the role of the older woman, was too frail and delicate for the role and that might cause offence, especially with her teasing her husband that she was pregnant. As discussions progressed, Peter flippantly suggested they "wanted someone bolshie and outspoken, like Liz Smith". The next version featured the late, great Liz Smith, and the ad went to air the following week with a meaty helping of Clearcast casting.
Moneysupermarket.com
Mother 2015
This memorable ad was at the top of The ASA's 2015 most complained about ads list. Clearcast had no issues with the creative and it was approved with no restrictions. The ad received 1,513 complaints mostly saying the ad was overtly sexual, but The ASA didn't investigate. It was also selected as Campaign Magazine's campaign of the year. It just goes to show, headlines and large complaint numbers don't mean your ad will be taken off air.
Levi Strauss & Co
Bartle Bogle Hegarty 1985
This infamous ad featuring the late Nick Kamen was one of a kind. The seductive cool scenes mixed with the opening bars of 'I Heard It Through The Grapevine' meant sales of 501's shot up by 800% in the wake of the ad. When the tape (it was the 80s!) came through to Pam Hutchings at Clearcast she pushed back on the revealing Y-Fronts Kamen was sporting. BBH had a rethink and sent back an edit of Kamen in what we all recognise today as boxer shorts, of which sales then rocketed to a record high too. Clearance works in mysterious ways.
Bodyform
AMVBBDO 2019
This wasn't Bodyform's first attempt at tackling taboos with their 2017 ad showing period blood for the first time. For this campaign, they enlisted the help of Seb Lynch, who heads up our Copy Development service, to help write a robust case for this vulva-centric ad. They aimed to positively reinforce the idea that there is no such thing as a perfect vulva. Days were spent analysing what timing restrictions different representations of vulvas would be given, from rock formations to oysters and embroidery. As expected, the award-winning ad attracted a few complaints, but The ASA didn't investigate, understanding its light-hearted and progressive tone.
If you have any questions about this blog or anything else, please contact us.