We've taken big steps towards incorporating environmentally conscious and responsible practices into our daily operations over the years.
In 2023 we achieved a 39% reduction in our energy consumption. This was measured by The Business Climate Challenge who tracked our progress, coming in way above the expected 10%.
Read below on how we're trying to work greener in our office, tech and local community.
Office
Eco-focused renovation
Recently, we embarked on a journey to revamp our office space with the guidance of sustainability consultants from Turner & Townsend. We made several changes, including the adoption of energy-efficient lighting with timers, low-energy appliances, smart meter installations, and the implementation of an office-wide recycling system. We've also been diligent about conserving energy during less busy periods.
Air con system and desk phones
We've adjusted our building air conditioning in line with advice from Turner & Townsend so it powers up later in the day and stops earlier in the evening – reducing overall power consumption. The removal of desk phones (moving to the use of team calls exclusively) has resulted in a significant reduction of 7,800 kw/H per year.
Technology
Green-tech
In early 2023, our tech experts worked to overhaul our systems, resulting in a remarkable reduction in power consumption, which made a significant dent in the 39% energy consumption we've achieved this year. A few examples include:
Consolidating our physical servers, virtualising anything we could.
Powering down and decommissioning any devices we didn't need.
Consolidating infrastructure equipment resulting in a reduction of 30,500 kw/h per year.
Sourcing from British manufacturers where possible, for instance, we now use UK Steel produced by a UK-based company for our storage racking, reducing the CO2 in the supply chain.
Extending warranties and upgrading our infrastructure equipment, rather than replacing, therefore reducing the carbon associated with manufacturing and shipping the equipment.
Recycling old IT equipment by giving to charities that support UK families living in poverty.
Hosting our website within a green data centre, which is 100% carbon neutral. The main data floor runs using adiabatic "free" cooling systems which are low-energy and make use of evaporative cooling.
Overall, we've reduced our IT equipment power consumption by over 50% so a big thanks to our IT team for your efforts.
Storj cloud storage
Possibly the greenest future-proof adjustment this year was deciding to move over to the green cloud storage solution, Storj.
Storj is a different kind of cloud that significantly reduces carbon emissions compared to traditional providers. Instead of building power-hungry data centres, their distributed storage network makes use of existing, unused hard drive capacity by splitting up files and distributing them across thousands of endpoints in 100+ countries.
We use Storj for The Clearcast Library, meaning all your ad data is extra secure and makes less of a harmful impact on the planet.
Local community
Supporting Climate Action in Camden
As part of our ongoing commitment to sustainability, we've pledged our support for Climate Action in Camden. Our goal is to contribute to the borough's mission to achieve net-zero carbon emissions by 2030.
Think & Do Camden
We actively engage with Think & Do Camden, a community space dedicated to addressing social and environmental injustices. Our involvement ranges from tree planting to DIY, all aimed at making our community greener and more socially resilient.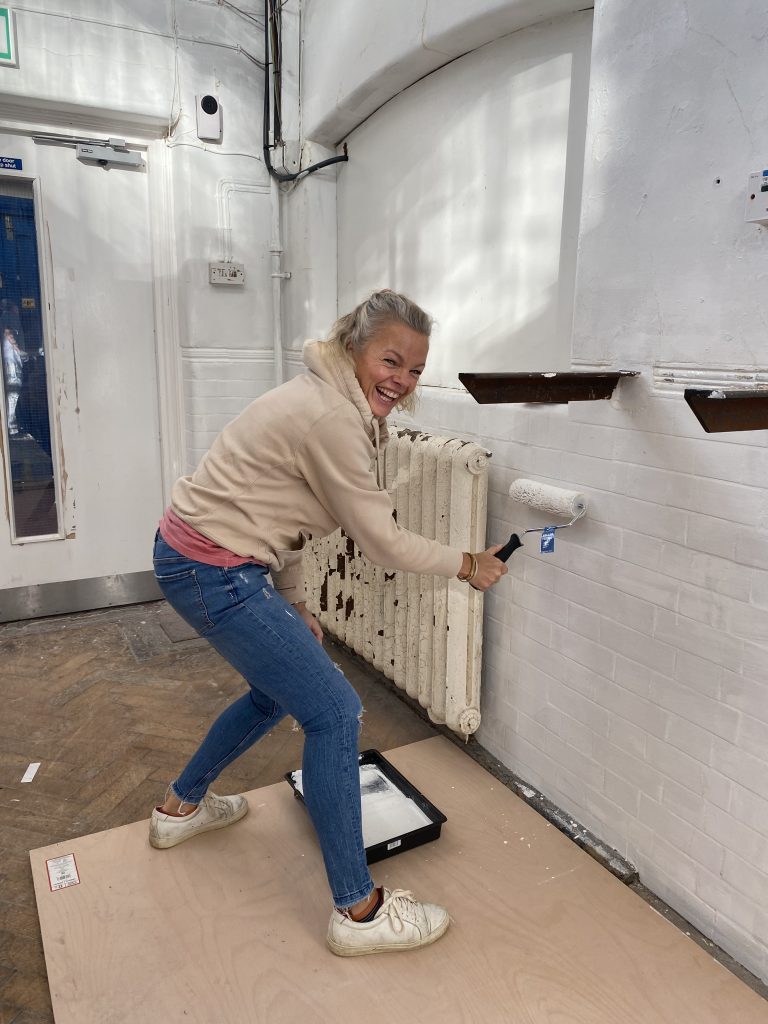 Camden Climate Change Alliance Member
For several years now, we've been proud members of the Camden Climate Change Alliance. Collaborating with local businesses, we work towards improving sustainability in our borough. Our commitment was acknowledged in 2021 when we received a Level 1 Going Green Certification for reporting our annual energy consumption.
Camden Climate Pledge
This year we committed to The Camden Climate Pledge. Our focus areas include environmental management, energy efficiency and renewables, waste prevention, business travel and commuting, staff engagement, encouraging biodiversity, and fostering partnerships within the community.